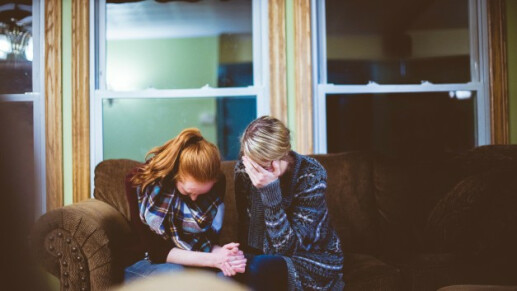 Community Engagement
Have a prayer request? Need an extra pair of hands for your next project, want to share a movie or good book with a new friend, or just enjoy good conversation with someone else over a cup of tea or coffee? Or, wish to join us by volunteering your help as a good neighbor? Then let us know your special requests by clicking below.
We Believe: that life is sometimes difficult
'And I heard a loud voice from the throne saying, "Behold, the dwelling place of God is with man. He will dwell with them, and they will be His people, and God Himself will be with them as their God. He will wipe away every tear from their eyes, and death shall be no more, neither shall there be mourning, nor crying, nor pain anymore, for the former things have passed away." And He who was seated on the throne said, "Behold, I am making all things new."...' - Rev.21:3-5 (ESV)
We Purpose: to be a good neighbor
To listen, to pray, and to help make a difference in our community so that no one is without love and/or hope. For we know that we are neighbors and we need one another.
'Two people are better off than one, for they can help each other succeed. If one person falls, the other can reach out and help. But someone who falls alone is in real trouble.' - Ecc.4:9-10 (NLT)