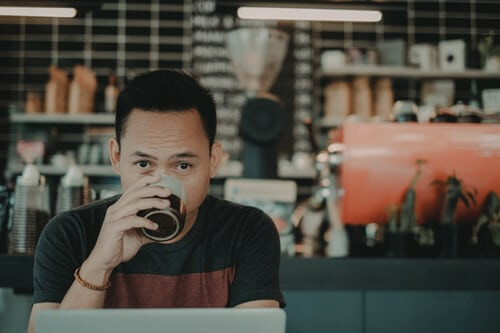 THANK YOU FOR STOPPING BY.
I know things look a little different right now, but please be patient with us as we navigate the changes due to the global outbreak of COVID-19.
Due to the experts from the WHO, CDC, and other local agencies, we have modified the number of people given access to our facility to allow for safe distancing and are also now meeting on-line to accommodate the various needs of our community. If you wish to join us for in-person meetings, please know that we open the doors at 10:45 am on Sundays. Everyone who opts to meet in person will be greeted at the door, screened for a clean mask and/or provided with one as needed, asked to wear their face mask for as long as we are indoors, tested for any temperature concerns prior to entrance, and then safely seated for the remainder of the service. It is our hope that we continue to provide you and all others with a safe and healthy environment.
While these changes do impact us all, we are trying to stay healthy, and are working together as a community to remain in touch with one another so we can continue to provide as much support as possible.
If you would like to get in touch with us in the interim, please use the following methods:
Email:
Phone: 650.532.5034
Mail: 953 Huntington Ave. San Bruno, CA 94066
CONTINUE TO VISIT OUR WEBPAGE FOR UPDATES
CURRENT SCHEDULE:
NEED ENCOURAGEMENT? CONNECT WITH US:
SUNDAYS FROM 11AM-12:30PM PST, DUE TO COVID-19 RESTRICTIONS WE'RE ALLOWING A LIMITED NUMBER OF PEOPLE INSIDE OUR FACILITY. WE HAVE TEMPORARILY SUSPENDED ONLINE SERVICES BUT WILL RESUME THEM AGAIN SOON.
WEDNESDAYS FROM 6:30-7:30PM PST, JOIN US ON-LINE FOR SONG & SCRIPTURE.
THURSDAYS FROM 7-8:00PM PST, LET'S PRAY TOGETHER: IN-PERSON.
LET US KNOW HOW WE CAN HELP YOU:
Although our methods have changed quite abruptly, our mission still remains the same: To be a church that shares the love of Jesus and the hope of the Gospel with our family, friends, and neighbors.
As we continue to grow in our relationship with God through prayer, studying His word, fellowship and service to one another we want you to know that there is always room for you here in our circle of friends.
So remind yourself today, that: There is no one like you. You are needed. You are not forgotten. You are important. You are loved.
I hope you will join us.
Looking forward to hearing from you soon.
Blessings! Pastor Jim